Bone Vase - 7.25 x 3"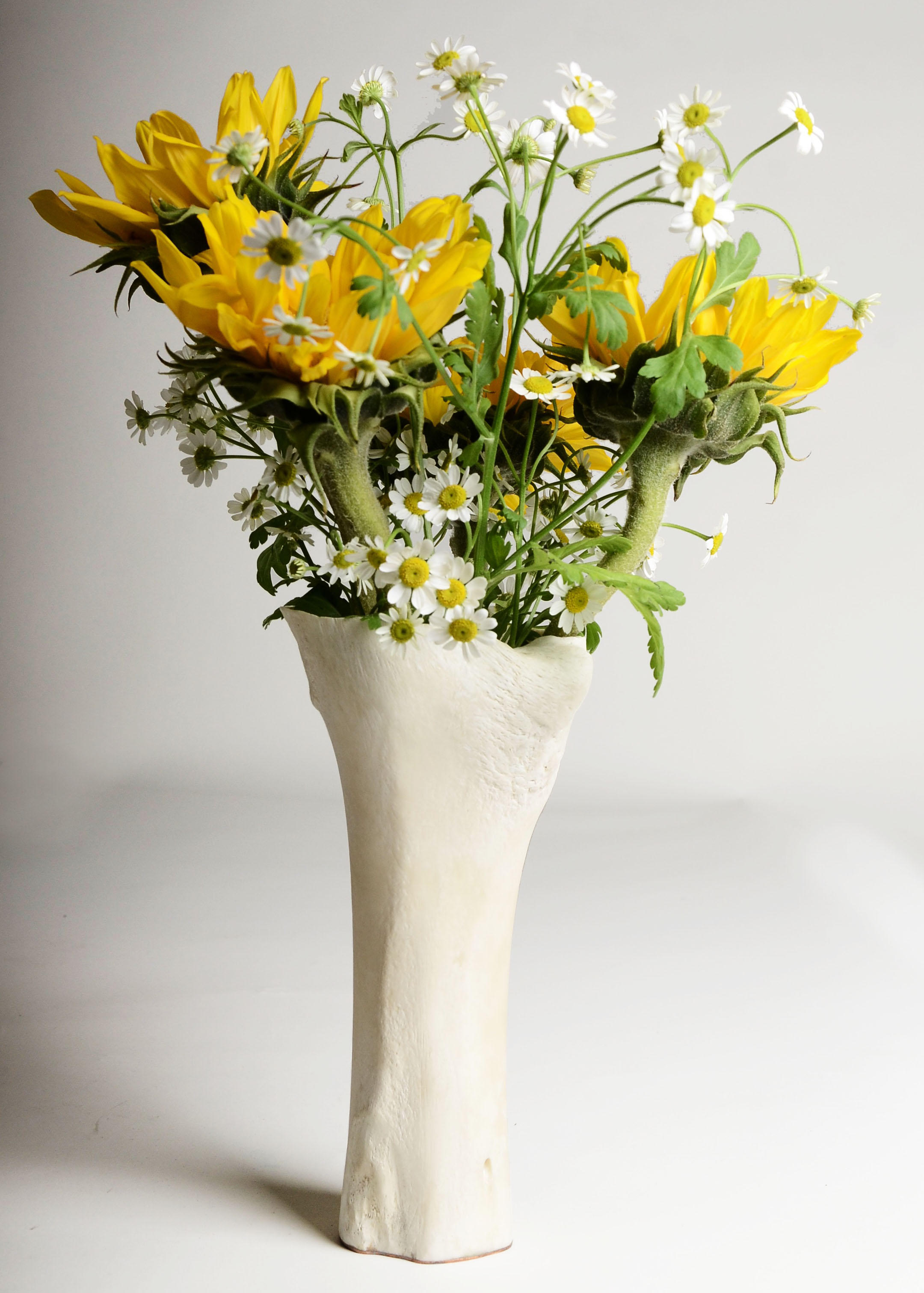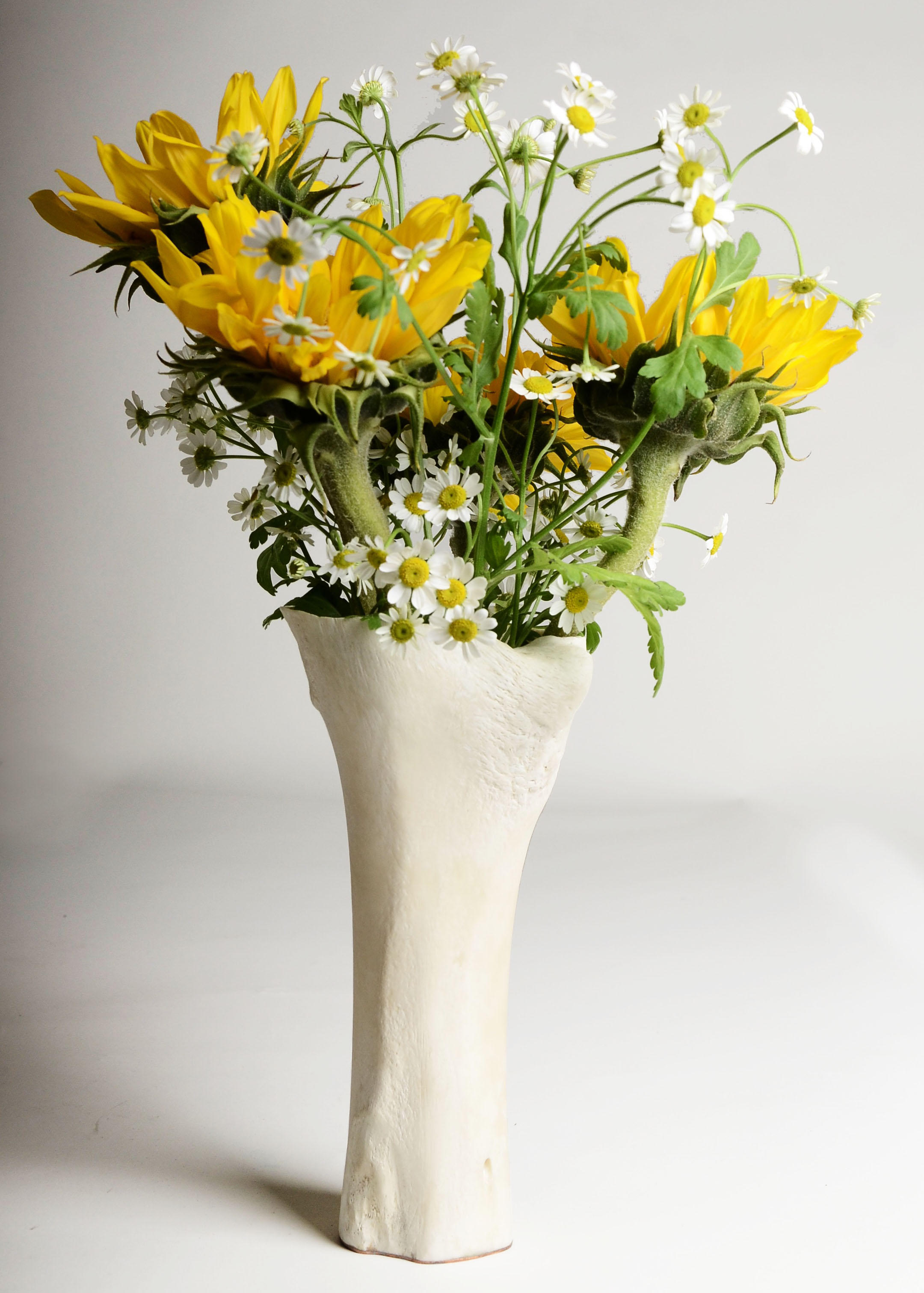 Bone Vase - 7.25 x 3"
Bone vases like all other Charlie Bax bone ware, are hand made from their raw state where the marrow is extracted, turned into dog treats and the treats are then donated. The bones go through a cleaning and sanitation process and are then sealed at the base with copper hand stamped with the Charlie Bax monogram. The interior of the vase is coated in a waterproof, high gloss finish to prevent any water leakage from the bone as the bone is organic and can be porous.
This vase comes engraved with a beautiful quote about flowers from one of the world's most romantic artists.
I must have flowers always and always - Claude Monet
Base
Patina Aging Solution over Copper
Measures at
7.25 x 3"