Copper Candle - 1.25 x 2"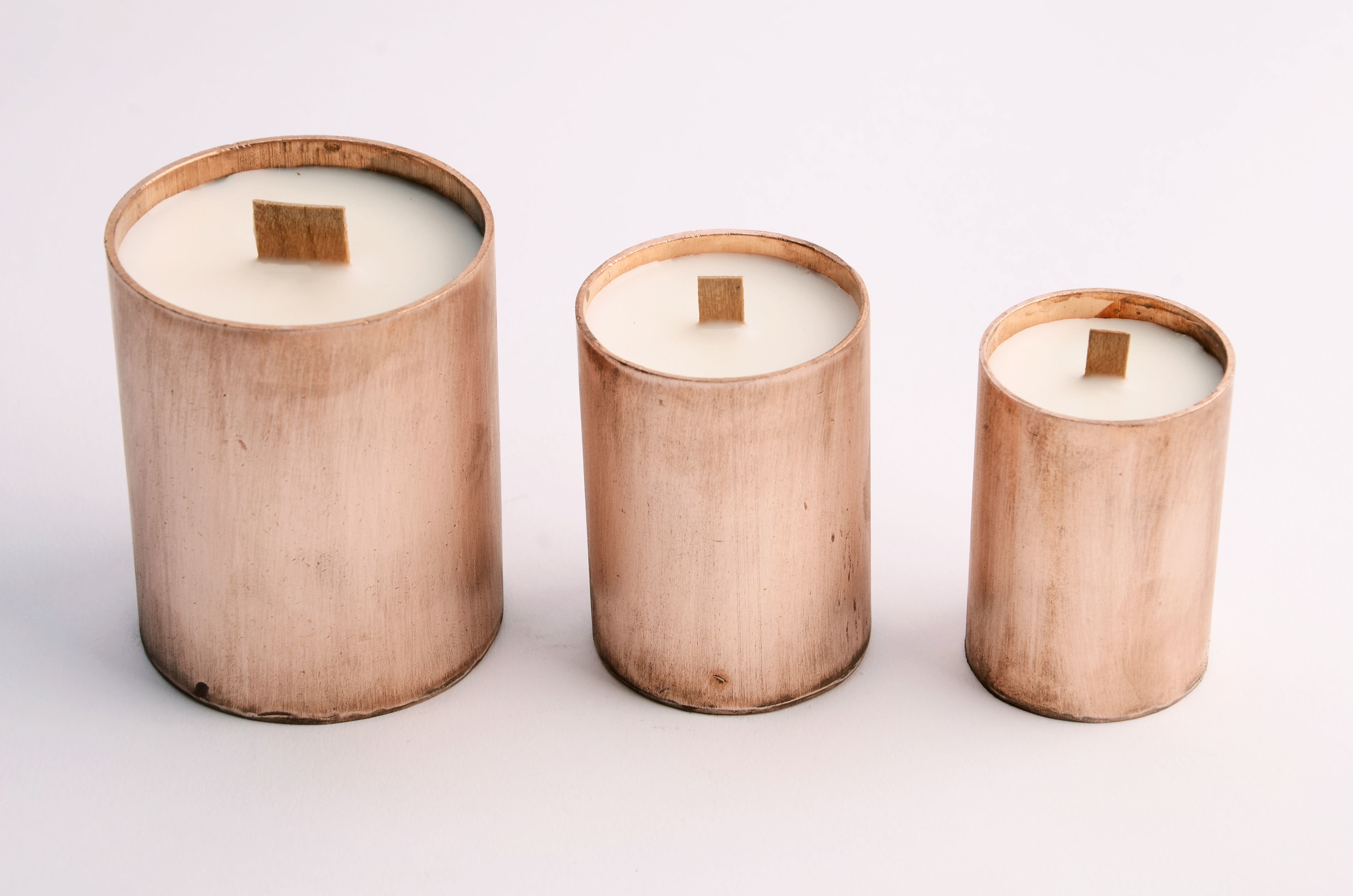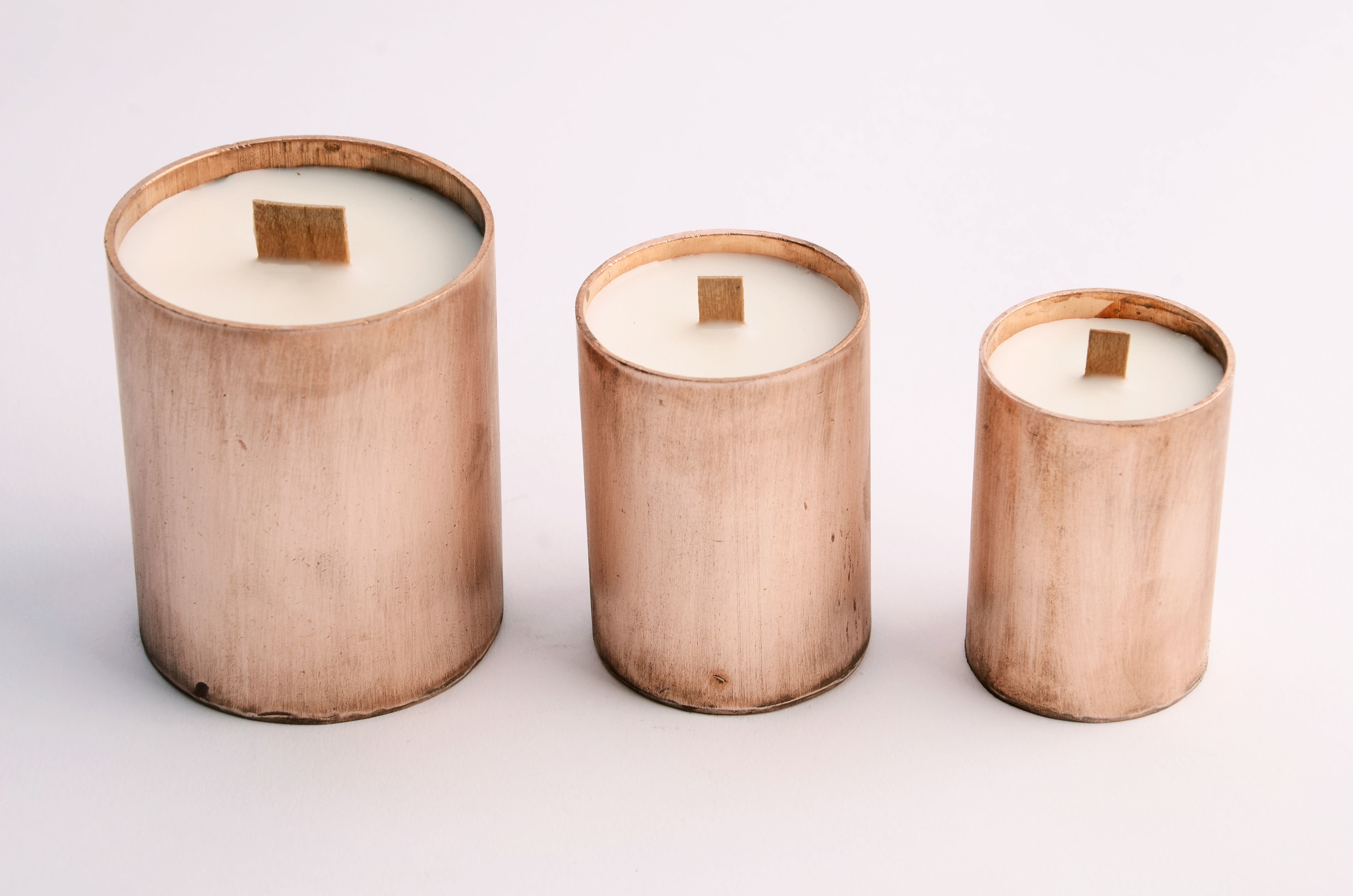 Copper Candle - 1.25 x 2"
These copper container candles are hand made and welded together by owner of Charlie Bax, Heather Crowe. They are filled with natural, soy wax and scented with essential oil infused fragrances.
PLEASE NOTE: COPPER CONTAINERS ARE MADE TO ORDER. Please allow 5-7 business days to fill order. There is a possibility your order may be in stock in which case please allow 1-3 days to fill your order.
Measures at | 1.25 x 2"
Scent Descriptions
UNDER THE SEA | This tranquil and uninteruptted scent is infused with lemongrass, patchouli and lime essential oils. Perfect for an afternoon in a bubble bath, Under the Sea also has notes of black currant and sugar cane.
SIREN SPLENDOR | A complexity of splendor this fragrance is sassy and spicy with undertones of a universal musk. Including essential oils of sage, lavandin, ginger, cedarwood, geranium and patchouli, this scent truly gives off beautiful, crisp notes that is pleasure to every nose.
FEMME FATALE | Infused with essential oils grapefruit, tuberose and lemon, this fragrance starts with a white floral bouquet of carnation and lily with a heart of jasmine, cyclamen and violet. The bed of this fragrance brings together vanilla beans, East Indian sandalwood with the slightest hint of musky bourbon.
GOLDEN JUJU | Tart, red currant blended with green and floral notes of rose, jasmine and geranium.
WILD MOON | An almost flower musk with a wood base and notes of fern and orris infused with natural cedarwood, patchouli, and clover leaf essential oils.
REDWOOD MOSS | Wood and musk base notes with a fusion of herbs and an undertone of sandalwood, and amber, natural sage, lavandin, and orange essential oils.